The house was alone for 50 years, it is said that a man committed suicide one night after killing his wife when he found her with his lover. In the village there is little talk about it, as she was the daughter of an important person in the area. When Pedro and Jeannet bought the place, strange things began to happen, there were noises, screams, footprints in the big house, but they tried to ignore what was happening. Then began the problems between them, fights discussions without major reason were already common, the situation was unsustainable at the same time of the strange things that happened in the house.
After a few months something very strange happened, Jeannet became pregnant while her husband was away, she couldn't understand it, she didn't know how to explain it. When Petter found out and got angry, his jealousy took over, ending his wife's life and then his own. No one knew what had happened, or who was the father of that baby, some local believers say it was best because that child would be the son of evil.
In the bathroom of the school, Sophia heard noises coming from the third cubicle, a space closed by the existing humidity, she thought that someone could be inside, when she looked underneath she realized that she was wrong. Only a year ago in Japan I had heard about Hanako-san, the spirit of a teenager who lived in the bathrooms on the fourth floor. Suddenly a chill covered her entire body, the front door closing unexpectedly.
She heard her name whisper behind that door, her incredulity led her to force that handle when she opened it, her eyes saw the horror, a young woman enraged with black hair, bloody, with a diabolical look. A terrified cry was heard throughout the school, Sophia's body never appeared, only her blood was found in that cubicle.
This story is based on one of the most popular legends in Japanese schools.
Hanako-San is a ghost girl who lives in the third cubicle of the bathrooms. The origin of this character has many versions, one of them or considered the heaviest, is the suicide of an adolescent in one of the bathrooms, a product of the pressure in their environment in terms of obtaining good grades, a situation that occurs even in children and adolescents.
| | |
| --- | --- |
| | One more day, you wake up, it's 10 in the morning, even with make-up in your eyes, even with traces of an undesirable but real night, then in your bed a deep sigh comes out of you, you think about your family, about the lie of a decent job, your parents need to survive, paying for college is your priority, you feel that you must do it, even if you don't want to, every day you try to ignore the past, you erase yesterday.. |
| The phone rings, a new appointment is added to your agenda, executive coat and tie will be waiting for you tonight, money abounds, feelings are facing you inside, joy, relief, anger, annoyance, anger, that's when you wonder why you do it, that's when you want to erase that day when your friend convinced you to do it, that's when you recognize that vanity and desire to be beautiful clouded your reason. | |
| | Although your appearance is different, your ineffable beauty and your overflowing sensuality, although your eyes shine with a false blue and your long and abundant hair attract those who cross your path, you are still that simple, natural girl, who sometimes looks out to look at that hard world, but you force to hide inside you.. |
| You're not her and you know it, you don't know the girl in the mirror, makeup, surgeries and voluptuousness characterize you, beautiful garments adorn you, luxurious gifts you receive and embellish you, and expensive places you frequent now, they display you as a prize, they show you as theirs, and even if you are wiped out by society, you don't care, even if your dreams are torn away you decided that way.. | |
| | Then comes the hour when you don't want to think, when you want the weather to make his flight, the moment when he undresses your shame, when he releases your bra the caresses from his hands are like thorns, when you are invaded by aversion, repulsion, boredom, when you must accept that your body does not belong to you, when you do not want to think, do not want to breathe, but you must do it, you must smile, do your job and make him happy… |
| Wake up, one more day, it's 10 in the morning, after a long shower where you try to erase that night, amnesia becomes your best friend, you get ready, because the mall is waiting for you… | |
Img 1, Img 2, Img 3, Img 4, Img 5,Img 6, Img 7.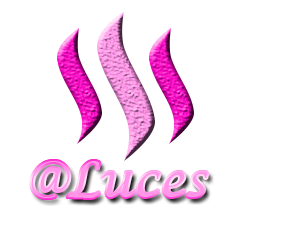 "My flight was leaving at 9:00:00, everything was ready, my destination was my beloved Spain, my second home, I was going to visit my grandparents, after my divorce I thought the best thing was to distract myself a little, see other horizons, a vacation would not hurt me at all…. Already on the plane, very comfortable in my comfortable first class seat, a girl sits next to me, tall brunette, with little makeup, a ponytail, a sweater and jeans, not so young perhaps 32 years old, smiled as she said good night…. She was looking for conversation, I was looking for conversation, I, as always a little shy, we got a little confident, we talked about the weather and the unstable temperatures in the world, about the unseasoned food of the planes, I told her that I was coming from a recent divorce anyway…I felt that she, more than I, was looking for dialogue, but we had a harmonious conversation, not too long…
After a while I felt a little tired, so I took my pillow, put on my mask that I usually wear on my long trips to get to sleep, took my gray blanket, (my first companion on trips) and put it on me, she told me I felt a little cold, her coat was in her suitcase and had not noticed to bring it in her handbag, my blanket was big enough and I invited her to take part of it. After about 20 minutes approximately, there was an apparently casual touch of her hands on my leg, I did not give it much importance, but then it was repeated again, it was then when I quickly took off my mask, she, only stared at me, the lights were already off, when asked if anything was wrong just whispered: everything is fine…
After a while it happened again, she put her hand in my crotch, I admit I didn't know what to do at the time, I was flabbergasted in my seat thinking whether to shout, hit her, push her, call the purser, but I felt ashamed, as she kept stroking me with her fingers under my blanket. His cynicism knew no bounds, he thought, but I do not know why I did not avoid it. After a while he unzipped my pants and when his hands reached my panties I knew I couldn't do anything anymore, I didn't want to be exposed, they were mixed feelings.
In spite of this, I tried to close my legs to avoid her touching me, but she was still there, my gaze went away, as if to hide what was happening even though everyone on the plane was sleeping, I just wanted her to stop doing it, I didn't know how to react, suddenly she reached my clitoris and caressed it with her fingers again and again, Without realizing it, I started to get excited, I couldn't deny it, the heat was getting more and more intense even without wanting it, it was something I couldn't control, I felt that I was getting wet, she, as if nothing was happening, cynical and indifferent, her eyes kept them closed but her hands and fingers were playing with my vulva, but what was going on? I've never experienced anything like this before, in fact I'm not a lesbian, I told myself. When I tried to move I just spread my legs more, which allowed the girl to put her fingers inside me even more and move them freely, there I realized that there was nothing I could do and I decided to just wait for it to finish soon.
I only set out to look through the window, as if nothing was happening, while she was still there, damaging my intimacy, which was already very humid. After a few minutes I began to feel that I was making involuntary movements, I began to move back and forth, I couldn't help it, I liked to do it, I knew it was crazy, but I wanted to experience it, and although in a tiny moment I stopped to think about the madness I was doing, I immediately left reason behind and just let myself go…
My hips were still moving, the swaying was faster and faster, she fixed her gaze on me for a moment, smiled, closed her eyes, as she continued to caress the opening of my crotch inside and out with even faster movements. It was crazy, I know, but my imagination began to fly and fantasize, my excitement was more and more intense, without thinking about it I got up a little more and lowered my pants down to my knee, realizing that no one had seen me, no one except her, of course, that with a surprised expression on her face, she only said "perfect" which gave more freedom to the manual game and now also pinking a little under that accomplice blanket, my breasts, although with less intensity, since it could be more evident.
Without realizing it, a spontaneous groan came out of me, my concentration was unique, I was devoted to her and to her game, my legs now even more open, they invited her to continue… I could never have imagined living something like this, but at that moment I just wanted to enjoy it and not finish it yet. His movements were perfect, at that moment I began to feel a great heat in my body, the orgasm had arrived, intense and furious as always, full of energy, hot and very humid, my body began to shake, I wanted to control myself but it was difficult, I just wanted to scream for pleasure. I experienced the most intense sensation that I had experienced while my hands were squeezing that gray blanket that covered my naked bottom, the orgasm ran all over my body from my vulva spreading all over my being, little moans were coming out of me, while I felt my flow coming out and her fingers still moving very quickly ufff…
Immediately my body fell almost faded, the intensity of the moment had diminished, I had almost fainted, his movements had stopped, he pulled his hand out of my crotch, and whispered in my ear: "I liked it very much and you liked it", to which I replied without thinking "I liked it". She emitted a slight smile that was rewarded with a "thank you". Then tiredness took over our bodies, entering into a deep, already relaxed sleep….. When he woke up he was still by my side, and he didn't say anything and I didn't dare to do it, now I wonder if it was part of a dream or if I really lived it….. Only my blanket knows."