Love, loyalty, transparency,
they fully describe you,
there's no such thing as contempt with you,
the loneliness dissipates.
The warmth of your presence enfolds me,
and your wet kisses are my inspiration.
You are the essence of the purest love,
of friendship, of joy.
My little girl, my Pamela
Always there, always by my side,
talking to me with your eyes
expressing your fervor to me.
You can see my joy, you can also hear my sadness,
you soothe my pain with your hairy caresses,
giving the most genuine of a pure soul.
Never can love be so sublime,
Never can a love be so faithful,
I'm lucky to have you,
to know goodness,
and the meaning of love,
without waiting any longer.
She is my Pame….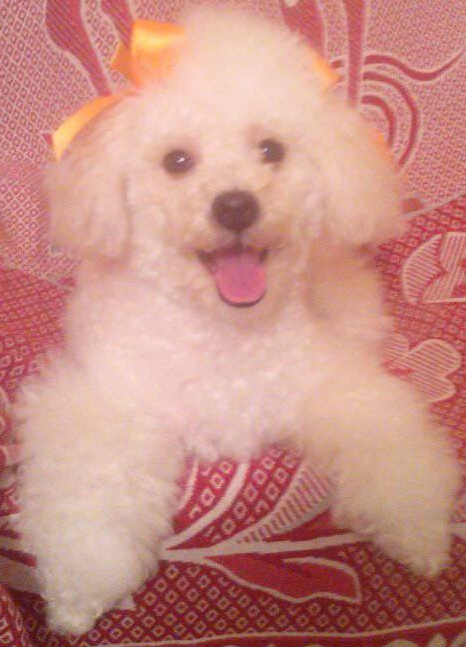 The last image is of my property, it was taken with my Canon camera to my pet.